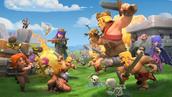 Topic
10 Amazing Strategy Games Like Clash of Clans You Should Play
Clash of Clans is one of the most popular strategy games available on almost all the mobile platforms out there. Everyone is playing it and there's a high chance that you've played it as well. If you liked the gameplay and want to play some other games that are similar to Clash of Clans in terms of gameplay but different in terms of style then you are at the right place. We bring you a bucket load of games like Clash of Clans that have something new and unique to offer.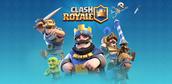 Topic
Best Android Games of 2016
2017 comes. Find best Android apps of 2016 here. Give you best memory of amazing and popular apps. Many amazing apk games are in 2016.